Van Rental Dubai for Chilled and Freeze Products Delivery
Drive Cool Transport offers van rental Dubai services to fulfill your refrigerated, chilled, and freezed organic products moving requirements.
Along with truck rental, We have a variety of vans available for rent on an hourly, daily, weekly, monthly, and yearly basis. There are occasions when a car can't fulfill your requirements as compared to van.
Reach out to us for a 1-ton chiller van, 1-ton refrigerated van Hiace at best maintenance, luxury, and prices.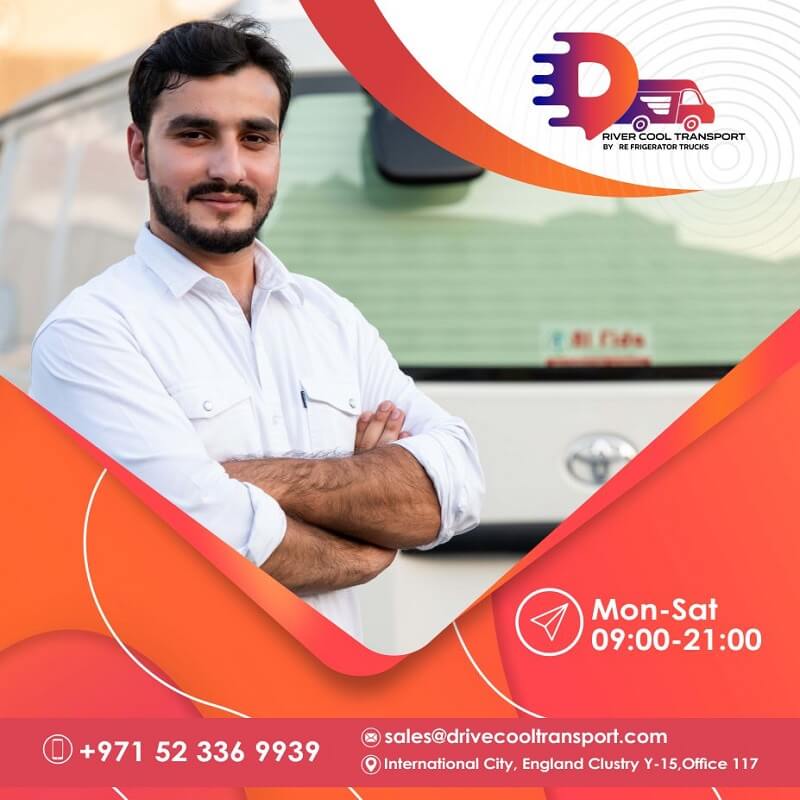 We are the leading van rental Dubai services providers that helps different businesses, individuals, and companies to carry their chilled, cooled, and refrigerated items like frozen meat, fish, vegetables, dairy products, etc. You can give us a call (WhatsApp also) anytime to let us know your requirements, and we will be there to present you the best.  FIND US ON GOOGLE MAPS
Van Rental Dubai For Caters, Restaurants, Hotels, Bakeries, Etc.
Are you looking for a chilled van rental provider in UAE? We are offering vans on lease for a long time to individuals, hotels, restaurants, factories, bakeries, caters, event managers, and all other stakeholders who have to move their chilled items under a quality temperature-controlled environment. Drive Cool Transport has the following chilled vans for rent:
Chiller Vans
Refrigerated Vans
Freezer Vans
We have the latest models of Toyota, and Mitsubishi vans with standard thermally insulated temperature maintainers in Dubai, Abu Dhabi, Sharjah, and all other emirates/ cities in UAE.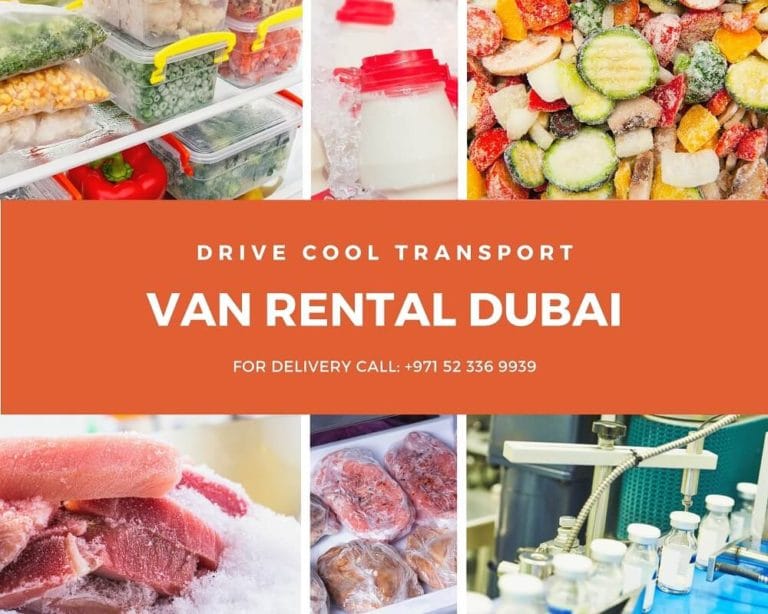 For your chilled or fresh food items, we have four different vans in terms of refrigeration types:
Fresh Food & Meat Delivery
We respect your delivery time expectations! That's why to deliver within 24 hours and ASAP based on the location. Please call +971 52 336 9939 for any kind of chilled items delivery all across UAE.
Fish, beef, chicken (frozen or fresh)
Dairy & Poultry
Ice cream & Flowers
Pharmaceutical Products
We have set some high standards of temperature-controlled transportation in UAE over the last few years. Van rental Dubai is one of the proud services that differentiate us from our competitors. Contact us, and witness the safest, fastest, and on-time delivery of your products at the right place.